Salem Pest Control Reviews
---
Read our reviews and see what customers have to say about us. Then pick up the phone and call us so we can help solve your pest problem!
Woodburn Pest Control & Extermination
Read Our Pest Control Reviews in Woodburn
Squish Pest Control provides pest control in Woodburn and the surrounding areas. We take pride in providing exceptional customer service, and take to heart the feedback we hear from each and every one of our customers. Below you'll find our reviews, testimonials, and feedback from the home owners and businesses in Woodburn we've serviced. If you need a Woodburn exterminator, contact us today!
Friendly and thorough service.
Adam J.
September 19th, 2018
Good service and prices
Mike Kinley
August 30th, 2018
Looking forward to enjoying my backyard again without the wasps. You guys are the best. Honestly! Great job!
They got rid of rats in back yard, and I haven't seen a stink bug since they started servicing my home, YEAH!!!!!!!!
Cheri Scheckler
August 15th, 2018
Really glad my apartment is once again roach free. It was starting to become embarrassing to the point I stopped inviting friends over. Can't thank these guys enough for the job they did!
on time - efficient and tech was very helpful
Always positive; technicians are terrific.
Very Professional service
Great knowledge and very helpful
The service was prompt and efficient.
Barbara N.
January 24th, 2018
These guys were amazing! I honestly did not think the house would be ready in time for the holidays but they came through and literally saved Christmas!
Excellent service. Glad I made the switch to your company
Been using these guys on and off for a couple years now and figured it's about time we review them. They have earned out customer loyalty; so it is the least we can do!
Jake S.
September 27th, 2017
Effective service. If you want it done right, I would absolutely recommend using them.
Joanna Miles
August 18th, 2017
Very impressed with the appointment staff and the technician and sure to be pleased with the maintenance program. Thanks!
Very good service. Courteous technicians. Always available for spur of the moment pest problems!
Narcisse G
June 22nd, 2017
Hands down the most professional pest removal service out there.
Thank you for getting rid of the bees! Now my children can play outside without fear of being stung!!
Service is commendable and technicians are great. Have only raise for your service. Your follow up schedule helps me to feel confident that my home is pest free.
Technician was very helpful,but no follow up call as of yet.
Sandra R.
August 26th, 2016
Our Service Area
Salem

Canby

Hayesville

Keizer

McMinnville

Molalla

Newberg

Silverton

Woodburn

Surrounding Areas
Our Guarantee
---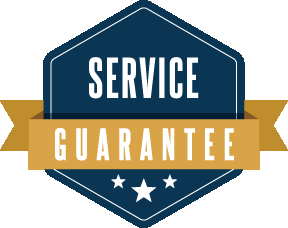 Squish Pest Control guarantees its treatment plan. If for whatever reason you have any new pest problems or other covered pests, we will treat at your convenience and at no additional cost to you.

The barriers we put in place to protect your home and family against pests will naturally break down over time. This is why over the course of the year we will regularly reapply treatments as well as re-inspect for new conditions, avenues and sources of pests to ensure your home is protected. For more details on our treatment schedule read our Home Protection Plan page.

Your home is your largest investment.
Let Squish Pest Control protect it against pests!



COUPON $30 Off
Get COUPON $30 OFF Annual Pest Control Service With This Internet-Only Offer