Salem Pest Control Reviews
---
Read our reviews and see what customers have to say about us. Then pick up the phone and call us so we can help solve your pest problem!
McMinnville Pest Control & Extermination
Read Our Pest Control Reviews in McMinnville
Squish Pest Control provides pest control in McMinnville and the surrounding areas. We take pride in providing exceptional customer service, and take to heart the feedback we hear from each and every one of our customers. Below you'll find our reviews, testimonials, and feedback from the home owners and businesses in McMinnville we've serviced. If you need a McMinnville exterminator, contact us today!
Fast service and it worked!
Our exterminator was very kind and professional. He really took a good amount of time answering all my questions and making sure I was happy before proceeding with the actual extermination. And then again after it was complete he really took the time to make sure I was satisfied with the job.
Cyndi S.
September 12th, 2018
Excellent service!
Phillip M
September 4th, 2018
They Are Professional, courteous and thorough.
Francesco G.
July 20th, 2018
Service is excellent and we couldn't be happier with the results
On time; did the job; Pest are gone. No complaints. Will use you again
Called them - Shawn came the next day ... on time, very friendly nice young man, did a super job, and his pricing was spot on.
Good people working for you. Always polite and helpful. I'd refer you to a friend
Excellent experience.Satisfied
The technician was very informative and helpful.
Rhonda K.
April 20th, 2018
Guy was great; really knew his work inside and out. I would use them again for sure.
Ken W.
November 13th, 2017
Can't believe this was finally taken care of! Thanks so much!
Adam T.
November 1st, 2017
Somehow ended up with bed bugs and let me tell you; what an ordeal! Thankfully the exterminator they sent was friendly and thorough. He took us through the process and made it as painless as possible; really glad we went with them.
They did a great job; I'd give them my business again.
Trevor
September 9th, 2017
you explained everything well and performed your sevices promptly
Bernard Cresman
September 9th, 2017
Brilliant service! Timely and professional through and through. I would gladly use Excel again if I ever need another exterminator.
Winston V.
August 4th, 2017
The crew was nice knowledgeable and professional did a great job
Quick reply. Quick response. Didn't get quite the service promised over the phone but services that were provided were good.
Really glad my apartment is once again roach free. It was starting to become embarrassing to the point I stopped inviting friends over. Can't thank these guys enough for the job they did!
on time - efficient and tech was very helpful
Very pleasant and friendly. Able to answer all of my questions with knowledge and courtesy.
Our Service Area
Salem

Canby

Hayesville

Keizer

McMinnville

Molalla

Newberg

Silverton

Woodburn

Surrounding Areas
Our Guarantee
---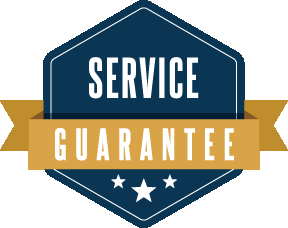 Squish Pest Control guarantees its treatment plan. If for whatever reason you have any new pest problems or other covered pests, we will treat at your convenience and at no additional cost to you.

The barriers we put in place to protect your home and family against pests will naturally break down over time. This is why over the course of the year we will regularly reapply treatments as well as re-inspect for new conditions, avenues and sources of pests to ensure your home is protected. For more details on our treatment schedule read our Home Protection Plan page.

Your home is your largest investment.
Let Squish Pest Control protect it against pests!



COUPON $30 Off
Get COUPON $30 OFF Annual Pest Control Service With This Internet-Only Offer